In Stock
Item #36337
https://shpitser.com/niegeloh-sollingen.html
$32.99
Material:
Inox Stainless Steel
NIEGELOH PROFESSIONAL - THE CUTICLE NIPPER
You can choose from six different models to fit your individual needs. We offer three different types and three different lengths (3 mm, 5 mm and 7 mm).
Standard: Triangular: Extra Pointed:
harder, sharper, durable - made in Germany.
SOLINGEN QUALITY AT A GREAT PRICE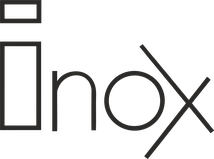 Your advantage with our Cuticle nippers:
Perfect cut:
A better view and more precise cut because of the wide-open angle.
Easy cleaning:
Fast drying after sterilization because of beautifully, rounded surface at center of rotation.
Resistant to damage:
Prevents sharp blades from damage caused by squeezing hard.
Comfortable handling:
Fits comfortably in your hand through ergonomic shape.
Easy sharpening:
Sharpen your nipper easily by running the blades parallel on a ceramic nail file with slight pressure.
CUTICLE NIPPER

Material: Inox Stainless Steel
Finish: Matte
Joint: Lap Joint.
Shape: Curved
Size: 10cm
Jaw Type: Triangular
Jaw Length - 3mm
The triangular tip is made for precise cuts along the cuticle line.

Comes in Original Niegeloh packaging
Ships same Business day.
| | |
| --- | --- |
| Material | Inox Stainless Steel |
| Finish | Matte |
| Joint | Lap Joint. |
| Size | 10cm |
| Shape | Curved |
| Jaw Type | Triangular |
| Jaw Length | 3mm |