In Stock
Item #30818/w L-Gray case
https://shpitser.com/niegeloh-sollingen.html
$27.99
Material:
TopInox® Stainless Steel
Joint:
Swiss rivet and pin


NIEGELOH NAIL CLIPPERS WITH HIGH QUALITY HANDMADE SHPITSER LEATHER CASE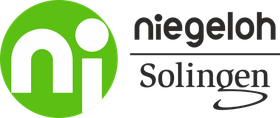 Come With High Quality Leather Case Hand Crafter by Shpitser
High Quality Leather Case For Clippers or Large Nippers by SHPITSER
The leather cases from Shpitser combine the best quality and look.

This case will keep your favorite tool safely stored and ideal for traveling purposes.




With SHPITSER High Quality fitted leather case your nail clipper is perfectly protected and cushioned. It carefully handcrafted by a professional artisan specialist in fine Amalfi - full-grain leather.




High quality leather case by Shpitser will protect your investment in your perfect nail clipper and will keep it safe from scratches and other damages,

protecting the sharp ends from becoming nicked.




This leather cases will help to protect your favorite tools from rust, removing humidity from the air in contact with the instrument.
LEATHER POUCH FOR FINGERNAIL CLIPPERS OR LARGE NIPPERS
Material: Full Grain Leather
Dimension of the case : 7cm x 3.5cm (approx. 2.75in. x 1.25in)
Or Choose from our
variety of colors.
IF YOU THINK THE BEST LEATHER ACCESSORIES, THINK SHPITSER.
Shpitser is the leader in producing the highest quality Accessories for manicure and pedicure instruments distinguished by workmanship design and function.
Shpitser stands behind all their products because each leather case is individually handmade and precisely assembled, adjusted, and tested by expert hands.
| | |
| --- | --- |
| Material | TopInox® Stainless Steel |
| Finish | Satin Finish |
| Joint | Swiss rivet and pin |
| Size | 6cm |
| Shape | Ergonomic design, Curved Body |