SOLINGEN QUALITY AT A GREAT PRICE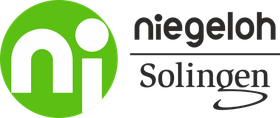 These handmade Niegeloh nippers are great for trimming thick nails that are hard to cut with a conventional nail clipper. The blades are slightly curved for clean cuts. The ergonomic handle makes it easy to control the trimming process. Particularly thick nails can easily be trimmed. 10cm. Quality made in Solingen.
NAIL NIPPERS

Material: C45 carbon steel
Finish: Nickel Plated, Polished
Joint: Box
Shape: Curved
Size: 10cm

Comes in Original Niegeloh packaging
Ships same Business day.
Атрибуты
Material
C45 carbon steel
Finish
Nickel Plated High Polished
Joint
Box Joint
Size
10cm
Shape
Curved