NIEGELOH PROFESSIONAL - THE CUTICLE NIPPER
You can choose from six different models to fit your individual needs. We offer three different types and three different lengths (3 mm, 5 mm and 7 mm).
Standard: Triangular: Extra Pointed:
harder, sharper, durable - made in Germany.
SOLINGEN QUALITY AT A GREAT PRICE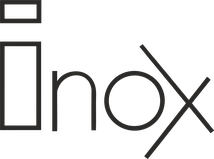 Your advantage with Niegeloh Cuticle nippers:
Perfect cut:
A better view and more precise cut because of the wide-open angle.
Easy cleaning:
Fast drying after sterilization because of beautifully, rounded surface at center of rotation.
Resistant to damage:
Prevents sharp blades from damage caused by squeezing hard.
Comfortable handling:
Fits comfortably in your hand through ergonomic shape.
Easy sharpening:
Sharpen your nipper easily by running the blades parallel on a ceramic nail file with slight pressure.
CUTICLE NIPPER

Material: Inox Stainless Steel
Finish: Matte
Joint: Lap Joint.
Shape: Curved
Size: 10cm
Jaw Type: Extra Pointed
Jaw Length - 5mm
The triangular tip is made for calluses and cuticles, particularly at the corners.

Comes in Original Niegeloh packaging
Ships same Business day.
Атрибуты
Material
Inox Stainless Steel
Finish
Matte
Joint
Lap Joint.
Size
10cm
Shape
Curved
Jaw Type
Extra Pointed
Jaw Length
5mm