SOLINGEN QUALITY AT A GREAT PRICE
HEAVY DUTY TOE NAIL NIPPERS
If you are looking for the highest quality pedicure tool to cut particularly thick toenails, heavy duty
toenail nippers by Niegeloh Solingen are right for you.
Design by Niegeloh, quality made in Solingen
These handmade Niegeloh nippers are great for trimming thick nails that are hard to cut with a conventional nail clipper. The blades are slightly curved for clean cuts. The ergonomic handle makes it easy to control the trimming process. The toe nail nipper with buffer spring is one of the most popular implements in foot care. Particularly thick toe nails can easily be trimmed. 13 cm. Quality made in Solingen.
PEDICURE NIPPERS
Material: C45 carbon steel
Finish: Nickel Plated High Polished
Joint: Lap Joined
Shape: Curved
Size: 13cm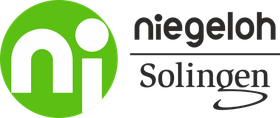 Comes in Original Niegeloh packaging
Ships same Business day.
Come With High Quality Leather Case Hand Crafter in Germany by Shpitser
High Quality Leather Snap Pouch For Toenail Nippers by SHPITSER Germany
The leather cases from Shpitser combine the best quality and look.
This case will keep your favorite tool safely stored and ideal for traveling purposes.
With SHPITSER High Quality fitted leather case your toenail nipper is perfectly protected and cushioned. It carefully handcrafted by a professional artisan specialist in fine Amalfi - full-grain leather.
High quality leather case by Shpitser will protect your investment in your perfect nail nipper and will keep it safe from scratches and other damages,
protecting the sharp ends from becoming nicked.
As the leather known as an excellent natural absorbent and dehumidifier, those cases will help to protect your favorite tools from rust, removing humidity from the air in contact with the instrument.
LEATHER POUCH FOR TOENAIL NIPPERS
Material: Full Grain Leather
Dimension of the case : 7cm x 3.5cm (approx. 2.75in. x 1.25in)
Choose from our
variety of colors.
MADE BY SHPITSER - LUXURY LEATHER ACCESSORIES FOR GROOMING TOOLS TO THE HIGHEST PROFESSIONAL STANDARDS.
IF YOU THINK THE BEST LEATHER ACCESSORIES, THINK SHPITSER.
Shpitser stands behind all their products because each leather case is individually handmade, precisely assembled and tested by expert hands.
Атрибуты
Material
C45 carbon steel
Finish
Nickel Plated High Polished
Joint
Lap Joint
Size
13cm
Shape
Curved