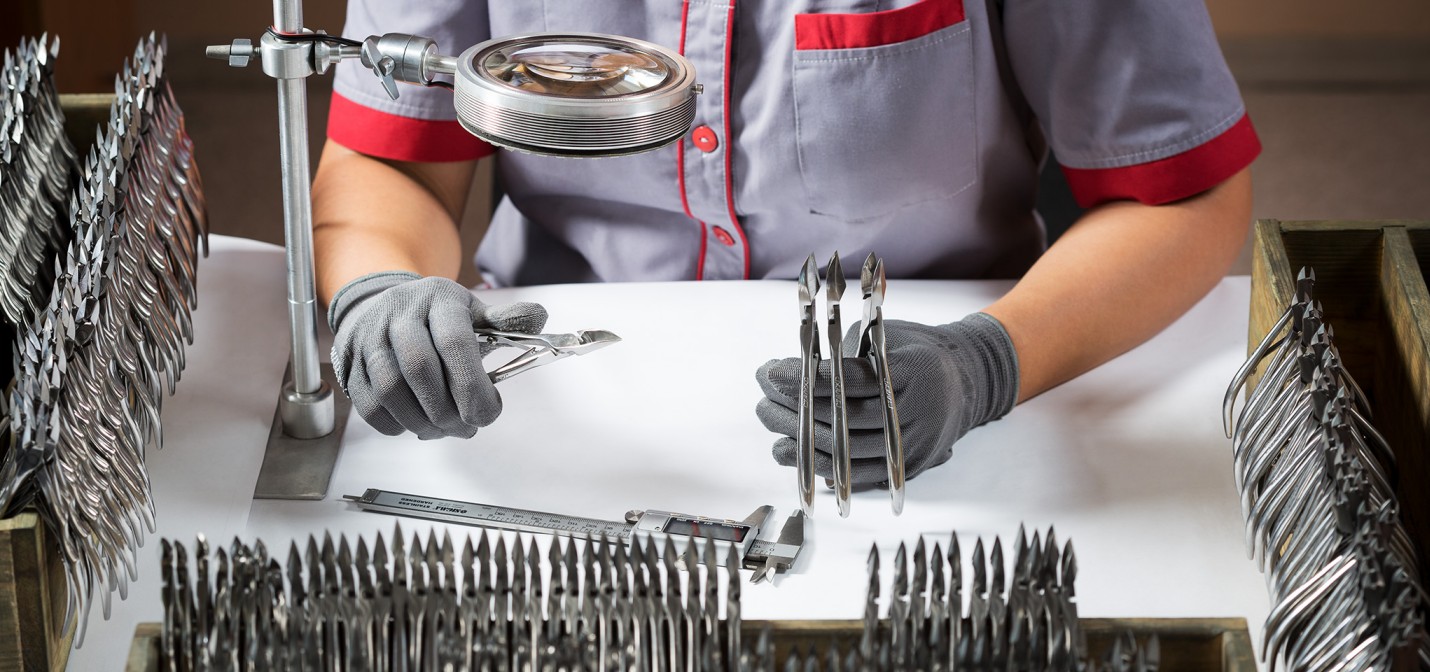 Welcome to Shpitser.com
an official representative of high class manicure and pedicure instruments manufactured in Solingen Germany. Thanks to a brilliant advances in technology and technique, high-grate materials and the use of the experienced, highly skilled craftsmen these products deserved a high popularity and respect throughout the world. The craftsmen are well trained in their particular skill, either sharpening or grinding, polishing or any other process performed at each stage of production. This narrow specialization led in further innovations in the stages of craftsmanship, while tremendous advances in technology raised the level of steel production and skill to an unrivaled quality and impeccable precision. The very fact that all the products presented by Shpitser.com are made in Solingen already speaks for itself. And the mark "Made in Solingen" should reassure you that you are buying proven German quality.
Shpitser is proud to present the west variety of the high quality manicure and pedicure tools made by German skilled craftsmen. Combining high quality German steel with an excellent price and great customer service, shpitser.com offer distinguished quality, beautiful design and state-of-art performance.
Shpitser.com always treats their customers as a family members with love and cherish, including a Free Gift with every purchase, and in addition, to show our appreciation, our online store offers discount for new customers wich is a part of our Best Loyalty Program.. Providing same day shipping and a 100 Days Return Policy, our customers always get a state of the art service. Our main goal is to make our customers happy and provide them with outstanding customer service. We strive for all of them to be extremely satisfied with their shopping experience.
Please do not hesitate to contact us for any questions or comments . (1-561-935-8539) (M - F 9AM to 6PM EST), e-mail: shpitser.com@gmail.com or use our Contact Us form