NAIL CLIPPERS WITH CATCHER
Design by Niegeloh
The nail clipper fits comfortably in the hand and the nail catcher allows you to cut your nails without any mess. The curved and hardened cut surfaces allow precise cutting of fingernails. The advantage of a nail clipper compared to nail scissors is that when used, hardly any cracks occur in the horn plate of the nail. The nail is not stressed on one side, as is usual with shears, but the pressure through the parallel cutting surfaces is evenly distributed evenly over the nail parts to be separated. 6 cm.
NAIL CLIPPERS WITH CATCHER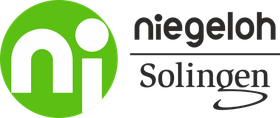 Comes in Original Niegeloh packaging
Ships same Business day.
Атрибуты
Material
Carbon Steel With Plastic Catcher Box
Finish
Nickel Plated
Size
6cm
Shape
Ergonomic design, Curved Body