SOLINGEN QUALITY AT A GREAT PRICE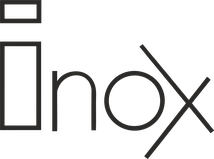 Newly developed "forming" production processes and sophisticated hardening techniques allow an excellent product with a perfect, non-sensitiv surface. Up to 10 facet cuts and the adjustment by hand give the scissors the right sharpness. Our INOX scissors are made of stainless steel, they are antiallergic and sterilizable. Baby scissors have extra thin blades for babies' soft nails and a rounded tip for a safe trim. Quality made in Solingen.
BABY SCISSORS
Material: Inox Stainless Steel
Finish: Satin
Joint: Screw
Shape: Curved


Comes in Original Niegeloh packaging
Ships same Business day.
Атрибуты
Material
Inox Stainless Steel
Finish
Satin Finish
Joint
Torx Screw
Size
9cm
Shape
Curved